Through August 2016, CSP is pleased to announce that it has provided diligence advisory services in more than 30 aerospace, defense and government (ADG) transactions with an aggregate enterprise value of more than $7 billion. This includes 15 announced deals in 2016 to date, representing many of the most notable industry transactions of the year.
In addition, over the past year CSP Equity Partners, a private investment affiliate of CSP, has made minority co-investments in 10 ADG companies, growing the CSP Equity Partners portfolio to 100 active and realized investments.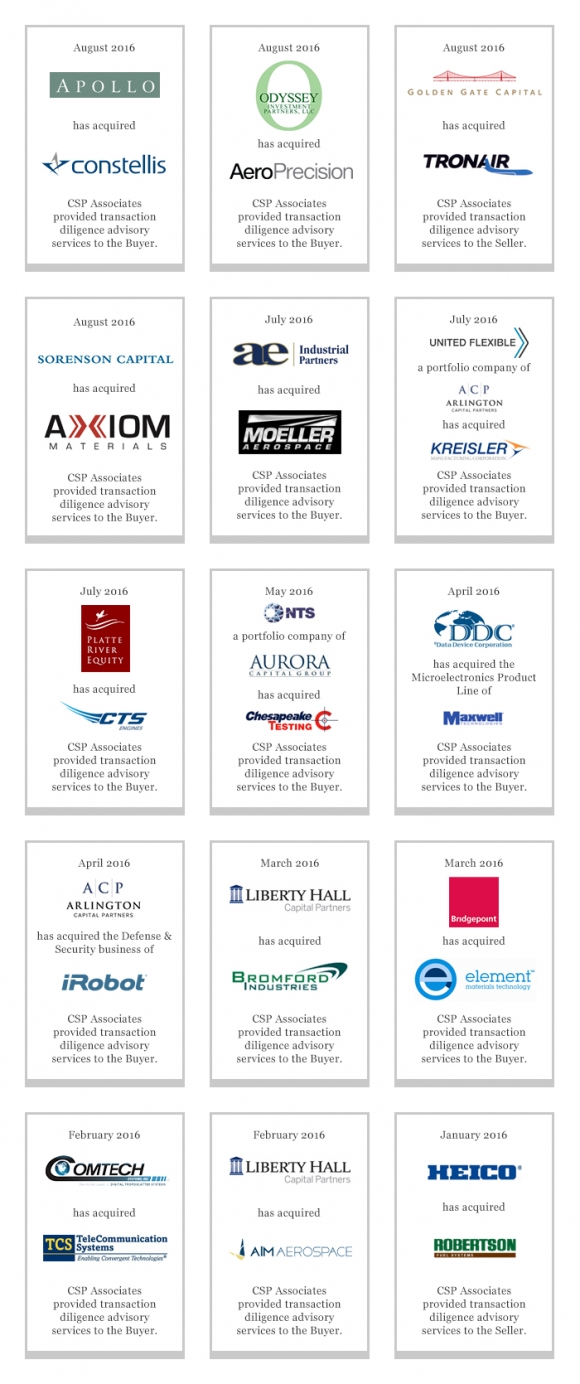 CSP is the recognized global standard for business diligence advisory services in the aerospace, defense, and government sectors, and is a leading provider of strategic advisory services to corporate clients in our served markets. Over more than 25 years, beginning with its participation in the first defense industry leveraged buyout, the firm has advised more than 150 U.S. and international private equity sponsors, corporate clients, and institutional financing sources in nearly 1,000 merger and acquisition transactions. For more information, please visit www.cspassociates.com.